Build Your Career at SCA Health
SCA Health has been notified to fraudulent job posting activity on certain job boards. In order to ensure a job seeker is not applying to a fraudulent posting posing as an SCA Health job, please note that SCA Health adheres to the following recruiting practices.

• SCA Health representatives will always reach out to applicants from an "scasurgery.com" e-mail address.

• Interview processes may start with a phone interview but will always involve either 1) a video interview via Zoom or Microsoft Teams or 2) an on-site interview at an SCA location so that you will always visibly meet the SCA Health representative managing the hiring process for an SCAH open job.

• If concerned with the validity of a job posting, please reach out to the SCA Health Talent Acquisition team at talent.acquisition@scasurgery.com for job posting confirmation.
Transforming Specialty Care in Our Communities
As an Optum company, we are part of an integrated care delivery system that enables us to support our partners and help physicians navigate the evolving healthcare environment in a number of differentiated ways:
• We connect patients to physicians in new and differentiated ways as part of Optum Care and with our new Surgical Management Solutions business.
• We have pioneered a physician-led, multi-site model of practice solutions that restores physician agency by aligning incentives to support growth and transition to value.
• We lead the industry in value-based solutions, and in early 2021, welcomed Global 1, a leading bundled payment convener to the SCA Health family.
• We help physicians address everything beyond surgical procedures, including anesthesia and ancillary service lines.
Providing Exceptional Care & Healing
Our national footprint of ASCs offers clinical opportunities across a wide range of specialties. You'll be part of a recognized team of health experts who meet the diverse needs of our patients while building strong and lasting relationships with your peers and leaders to deliver exceptional care and healing.
Single & Multi-Specialty Care
We provide a wide range of care to patients, from imaging and testing to surgeries and post-op, performed across our national footprint of centers. Specialties include:
• Spine
• Total Joint Replacement
• Gastroenterology
• Cardiovascular
• Colorectal
• Ear, Nose and Throat (ENT)
• Gynecology
• Hand
• Ophthalmology
• Orthopedics
• Pain Management
• Podiatry
• Reconstructive Surgery
• Urology
• Vein Care
• Renal
• ….And more
Our People are the Heart and Soul of SCA Health
We're compassionate professionals who are collaborative, solution-oriented, inclusive, and innovative. We are bound together by our commitment to service—and above all—we are accountable to our patients, partners, and communities. Our teammates build strong and lasting relationships that create a rich culture brought to life every day.
Benefits to Support the total YOU
We create opportunities to work alongside people who share your values and provide outstanding care. We appreciate and reward your contributions, and we design our teammate experience to support your physical, financial, emotional and social wellbeing.
It Starts with Exceptional People
People are the heart and soul of SCA Health. Our people fuel our success and model our values through their words and actions every single day. When we ask teammates what are the attributes that best describe SCA Health, this is what we hear:
• We're compassionate professionals who care deeply about each other and collaborate like no other
• We are solution-oriented and innovative, and use deep relationships and ingenuity to tackle the toughest challenges.
• We passionately execute to serve our partners and care for our patients and communities.
• We are bound together by our commitment to service. And above all, we are accountable to our patients, partners, and communities.
Our Culture
Our culture is one that can be seen, felt and heard on a daily basis. It drives how we work together, treat each other and focus on common goals to care for patients and serve our partners.
Together, we live our mission, vision and values as we transform specialty care in our communities. These are not just words on paper, but were developed and elected by our teammates who help to create and enforce our culture at every level:
Mission
Care for our patients, serve our physicians, and improve healthcare in America
Vision
To be the partner of choice or surgical care
Values
Clinical Quality, Integrity, Service Excellence, Teamwork, Accountability, Continuous Improvement, Inclusion
SCA Health's Three Cultural Pillars
SCA Health is committed to fostering a diverse and inclusive environment in which teammates, patients and physicians feel they belong. We have six Teammate Resource Groups (TRGs) to serve our teammate community and beyond: Pride, Veterans, StigmaFree, The Black Experience, Belonging & Empathy and the Women's Network.
We care about the total health of our teammates with a focus on nutrition, activity, sleep, mental and physician health status and stress management. SCA Health's Wellbeing Committee creates webinars, trainings, activities and communications to remind our teammates of the many resources available to them.
SCA Health is active within the communities we serve, and we are proud of our countless teammates whose invest their time and energy in serving their communities.
Diversity, Inclusion & Belonging
In 2021, we strengthened our commitment to DIBs by adopting our 7th value, inclusion, and hiring our first Diversity Director as well as a Talent Acquisition recruiter to give focus to hiring a more diverse workforce. This is just the beginning of how we will continue to advance inclusions across SCA Health.
We are glad to see so much passion and interest to learn more about our work in this space and our journey. We know that we won't ever "get it right" for everyone but we will continue everyday to lean on our commitment create a safe, inclusive, and diverse culture for all our teammates, patients, and physicians.
Teammate Resource Groups (TRGs)
SCA Health has six TRGs to serve our community and beyond in which volunteer teammates play an active role in bringing events, education and resources to the organization every month:
Women's Network:
Offer a safe place to elevate, support, connect and empower women within SCA Health.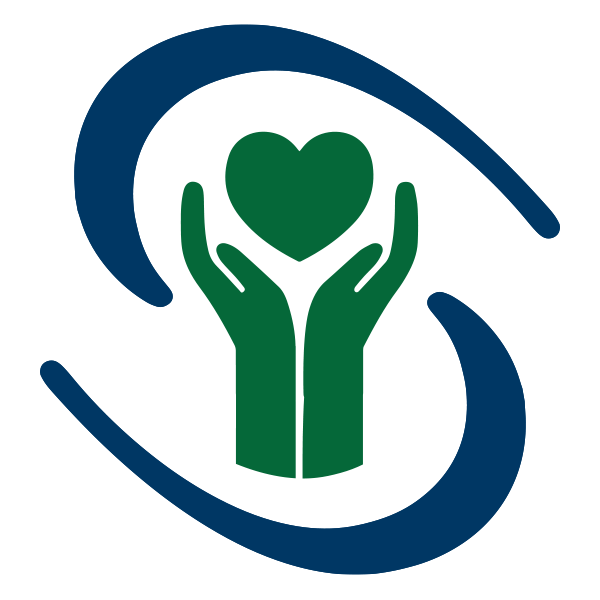 Stigma Free:
Foster an environment where everyone affected by mental health or substance abuse disorders feels understood and supported.
Veterans:
Build, sustain and support the community of veterans and military family members in SCA Health.
Pride:
Provide education and advocacy toward equal treatment and a safe working environment for the SCA Health LGBTQ community.
Belonging & Empathy:
Promote diversity, enhance inclusion, and empower each other.
The Black Experience:
Guide awareness of racial inequity and injustice and nurture action to eliminate their impact on our SCA Health community.
Nuestras Raíces:
Make the Hispanic & Latino community visible by bringing awareness to and promoting the Hispanic & Latino cultures and heritage. At the same time, creating a sense of community among the Hispanic & Latino population at SCA Health and their allies.
Our Solidarity Statement was written by TRG members, leaders and others at SCA codify what teammates should expect and feel when they choose to build a career at SCA Health:
We believe in a safe, inclusive, and diverse culture in which all teammates, patients and physicians feel they belong.
We promote respect and appreciation for our differences through our words and actions and acknowledge the value that each of us brings to our organization.
We expect our SCA Health community to work together and treat others with professionalism and courtesy, and in alignment with our values.
Supporting our Communities
Each year SCA Health celebrates Martin Luther King Jr. Day as a paid holiday and a time when teammates across the country plan a Day of Service in support of national and local charitable organizations. SCA Health also hosts hundreds of volunteer events each year to provide local support to the communities we serve across the country
SCA Health is proud to be a foundational corporate partner to the nonprofit One World Surgery. The mission of One World Surgery is to ignite the spirit of service and transform lives by providing access to high-quality surgical care globally. SCA Health teammates, physician partners and their families are invited to ignite the spirit of service and participate in one of One World Surgery's medical mission trips to Honduras or the Dominican Republic.
Check out our employees in the community
Investment in Career Development & Training
As the needs of patients and our partners grow, SCA Health is committed to investing in the personal and professional growth of our leaders and teammates in order to meet the challenges of a complex and evolving healthcare environment. SCA Health offers practical, comprehensive training and support to grow exceptional leaders across our company:
CONNECT WITH US!
Stay up-to-date on career opportunities through SCA Health's Talent Community.
Join Now